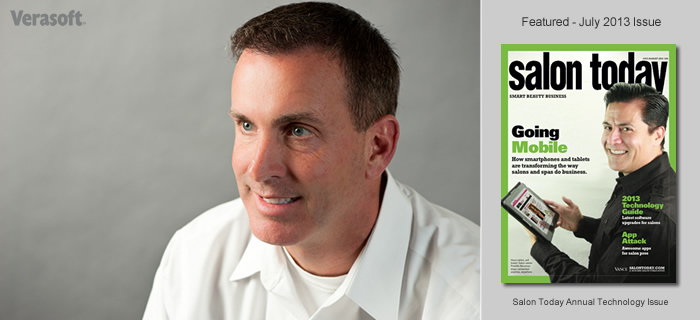 Salon Today was kind enough to feature me in this year's annual technology issue. This issue is an important one, as it focuses on current and upcoming technology trends that really help salons and spas plan for their future.
With the extremely busy nature of most salon and spa owners, it's very easy to neglect staying up to date with technological advancements. This is especially true when your friends and associates are using the same technology you are.
That's what I really like about this annual issue from Salon Today. It engages salon and spa owners and gives them a window into the future, with enough time to plan for a change in technology before year's end.
An important question was asked in this issue. Here's the question and my response:
Q. How are smart phones and tablets shaping the way that salon and spa owners manage their businesses and/or the ways clients experience the salon and spa?
A. Embracing newer technologies, like KORVUE® Custom Cloud, empower employee participation by allowing tools to be securely accessed from mobile devices. BYOD (bring your own device) reduces cost for owners while increasing opportunity and customer service. Cloud technologies are better than mobile apps, because they are universal and work on all smart mobile platforms, where apps are written for a specific operating system.
That was my concise response. Obviously a question like that can lead down many roads and the result will serve differently based on the environment, staff and clientele. At the end of the day, KORVUE is a leader in this area because not only do we support all smart mobile platforms, but we can customize the experience for each of our clients. While we have universal tools, we feel in order for the technology to maximize the benefit it should embrace the uniqueness of our client's operation and strategies.
Thanks again to Salon Today for helping its readers, and the industry, by bringing technology to the forefront.
Todd Holzer
Senior Account Executive
KORVUE Retail Services
Verasoft USA