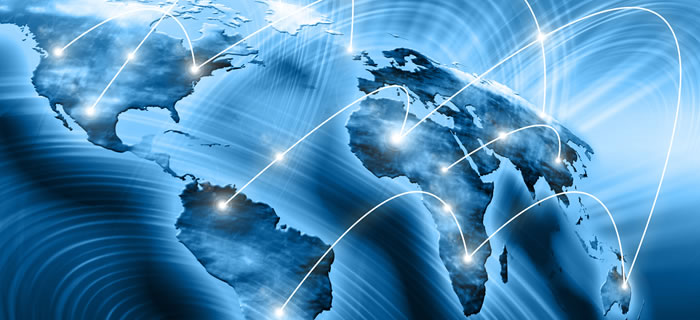 Expansion consideration.
Verasoft currently operates in several countries throughout the Americas, Asia and Europe.
Verasoft is looking for expansion opportunities throughout the globe. If you are interested in partnering with Verasoft to establish a new territory or expand an existing one, we are interested in reviewing the possibilities.
If you currently have a business or technology that you would like to have Verasoft partner with or acquire, please click here.
If you have a plan that you can participate in or develop that will expand Verasoft's market share in an existing territory, or establish a strong footing in a new market, we will entertain your proposal.
Guidelines. Our rapid growth model leaves little room for misdirection, therefore we are extremely selective in our partners. Although not required, it is helpful if you have a referral from a Verasoft executive or analyst, are currently an existing business partner or affiliate, or were an executive or employee of a prior Verasoft acquisition.
Your Plan. We require a cover letter, a detailed executive summary (three pages is preferred), along with a business plan (minimum of ten pages is preferred) clearly outlining the concept, location, capital injection, and resource contributions. We will expect to learn the following information from your executive summary and plan:
Information about you (individual) or your business
Overview of your investment successes
A list of companies you helped obtain an IPO, if any
A list of companies you helped grow; what was the range; and what was your participation
A list of the industries you have experience in with an overview of the depth of your experience
What need or problem you see being addressed with this Verasoft expansion
What is the industry and how big is the market potential
Summary of each major competitor, including number of employees, number of clients, number of clients added annually, pricing model, and annual revenue (supply whatever information you can obtain)
Detail the pricing and revenue models
What alliances, partners and affiliations can be established immediately and likely over time
What are the financial projections (include volumes, margins, and EBITDA)
Detail all assumptions and sensitivities along with percentage of likeliness
Include all timelines
The staff requirements and cost
The resources you plan on making available
The capital needed at inception as well as projected working capital and how much of this you will be injecting
Submission. Submit your cover letter, executive summary, and business plan to:
VERASOFT
c/o KENNETH WILLIS
30500 Van Dyke Avenue
Suite 500
Warren, MI 48093
UNITED STATES