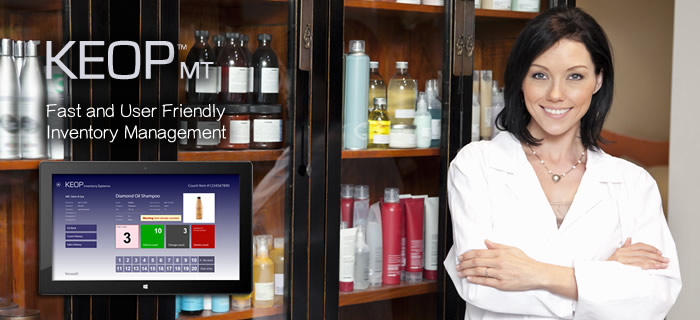 They call it Metro, we call it impressive.
There are a lot of exciting prospects with Windows' new Metro interface. It is designed for touch, style and ease of use. KEOP MT embraces this new interface technology to extend impressively easy inventory counting and transfers to your KORVUE system.
Windows-based tablets are more powerful than those from Apple and Google. They work with more devices and extend more capabilities, which is why we decided to launch this new technology on this Metro platform.
You can easily do inventory adjustments and an array of counts, including full, cycle, category, and brand counts. KEOP MT also supports quick transfers in and out.
Scanning barcodes is effortless, as you can use an array of scanners and even the tablet's built-in camera.
KEOP MT enforces all of your KORVUE security settings, ensuring that only select staff members have access to view and perform certain functions. KEOP MT also has it's own security policies that further extend KORVUE's. It is a great collaborative effort.
KEOP MT's framework can be customized for our enterprise and franchise accounts to ensure that it is a perfect tool.
If you are wondering if KEOP MT is the right fit for your inventory management needs, speak with a specialist today.