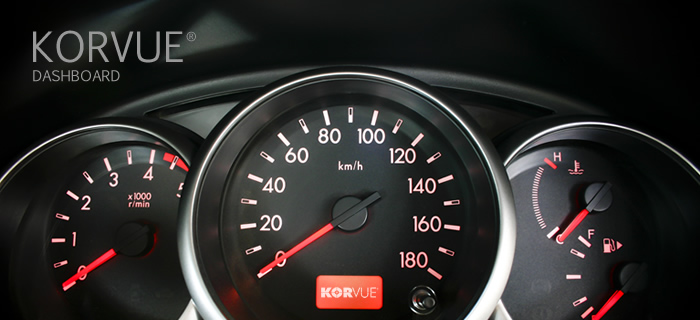 Live data and charts at your fingertips.
There are several vital reasons traditional reporting falls short in today's rapid business environment, but perhaps the most critical failure is simply each time you run a report the information it contains is already old. Reports can only give you information up to a certain point in time. That's one fundamental difference between real-time dashboards and traditional reporting. Dashboards contain live information. As you're reviewing the dashboard the data can update before your eyes. This is important because it gives you the opportunity to base critical decisions on the most current data.
KORVUE Dashboard is a fully customizable dashboard system that can reflect any and all the data elements you desire. There can be as many dashboard designs as you wish, such as Executive, Accounting, Store Manager, Inventory Manager, Employee, Sales, Marketing, etc. There's no limit.
While we're comparing reports to the KORVUE Dashboard, it's important to understand that dashboards can reflect logic driven data and actionable items. Imagine logging in and seeing everything you need to see and do in seconds, opposed to running reports, compiling information and building task lists.
Companies looking to maximize employee performance and revenue potential rely on dashboard technology, not reports.