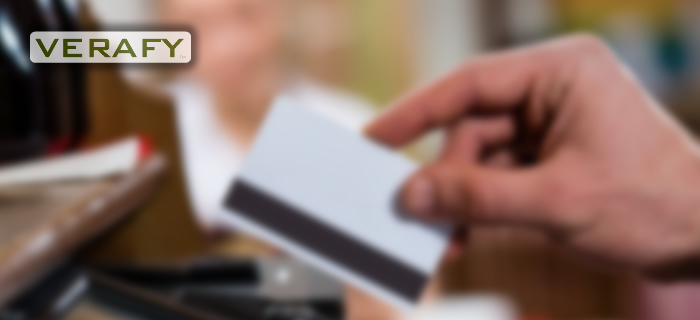 Compliant, secure and extremely fast processing.
Just like KORVUE, Verafy is a Verasoft technology. Unlike the majority of software systems out there, KORVUE has truly integrated and native credit card processing technology built-in ... it's not 3rd party software.
Integrated and native technology means you will have faster, more accurate, and more reliable credit card processing. In fact, credit card approvals are usually obtained in less than one second!
With Verafy, every KORVUE station can process a credit card independently of the server. This can greatly enhance speed and reliability. You never have to worry about a 3rd party credit card software application crashing on your server and preventing all your computers from processing a credit card.
To further enhance this offering, if you choose Verasoft Merchant Services to be your merchant provider you can enjoy some of the lowest rates available. The rates available to you through Verasoft Merchant Services are guaranteed to be competitive. In many cases, our clients actually get more than their entire KORVUE investment back in the first year (100% ROI) just from the money they save on these fees. There are also special processing features available when using Verasoft Merchant Services, such as partial collections.
Our latest release, Verafy 5.0, offers a unique technological advancement that identifies business credit cards and sends Level II or Level III processing data, which can save you as much as 1.5% off of your existing rate. These are savings benefits available to you that most other products simply cannot offer.
Speak with a specialist today to learn about the benefits of our advanced credit card processing system.